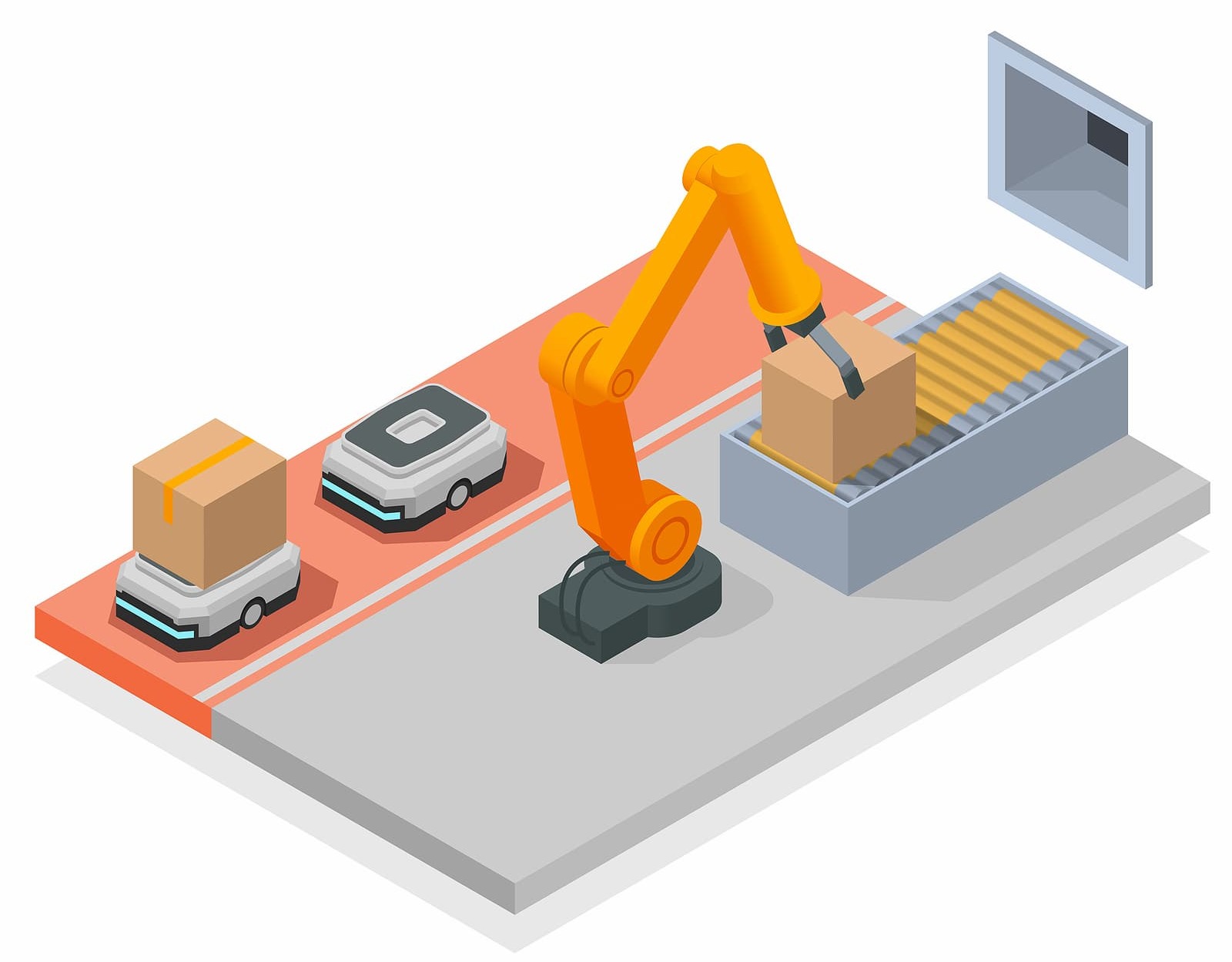 5 Tips for Designing Your Warehouse Layout
No matter what kind of warehouse space you have to work with, making sure it's designed for peak performance is key. A good warehouse layout will help you make the best use of the space you have, fill orders efficiently, maintain a safe working environment and keep your operations running smoothly. These 5 simple tips can help you set up a new space or make some improvements to your current design.
1. Choose the Right Shape for Your Needs
The overall design of your warehouse will depend on your business's needs. There are three common shapes for warehouse design:
U Shape: This is the most common design, in which the shipping and receiving docks are next to each other on one side of the building. For most businesses, it's an efficient use of the space available.

I Shape: With this design, the shipping and receiving docks are on opposite sides of the building. This allows for faster movement of inventory, so it's usually used by high-volume operations.

L Shape: With an L-shaped design, the shipping and receiving docks are at a 90-degree angle from each other. It can be a good option if you need more space for inventory storage.


2. Map It Out
Once you know the basic shape of your warehouse, you'll need a detailed map before you begin constructing it. This will allow you to spot any issues or oversights before they start creating problems. Make sure your plans take into account:
E

nough space

for workers

to safely operate machinery

Create ample aisle space (especially if mechanical lifts need to pass through),

Keep an appropriate amount of space dedicated to storage (make sure there's some room to grow while not keeping too much excess space)

The l

ayout must allow

workers to

easily

find and access the inventory

Keep most circulated inventory in a prime location


Having a carefully planned and double-checked map to work with will help ensure that you're using the safest and most efficient warehouse layout possible.

3. Consider Traffic Flow
The traffic flow of pedestrians, vehicles, and machinery inside and outside of your warehouse is fundamental to keeping everyone safe and operating efficiently. A few things to keep in mind when managing traffic flow include:
Make sure pedestrians and workers operating machinery have separate spaces to work and move through the warehouse. They should cross paths as rarely as possible.

Have clearly marked walkways for pedestrians to use inside and around the warehouse, especially near the shipping and receiving docks.

Be aware of

blindspots

workers may have while operating machinery such as forklifts. Visibility mirrors, better lighting and warning signs can help your workers stay safe.

All workers operating machinery should be fully trained on each piece of equipment and aware of safety protocols.


Your traffic management system should be reviewed and updated periodically to ensure that procedures are up-to-date and appropriate for the current workflow.
4. Use Your Building's Height
To maximize your storage space, your warehouse layout should take advantage of vertical as well as horizontal space. With the right storage rack system, you can safely store and easily retrieve vertically stacked inventory, but there may be additional vertical space in your warehouse that you could be taking advantage of. For example, you may want to incorporate a mezzanine into your design to create more room for inventory, office space or equipment storage.
5. Work with an Engineering Team
Designing a warehouse for maximum efficiency and safety may be best achieved with some expert assistance. Material handling professionals can help with:
Designing a warehouse that is

tailored

to your business's needs

Recommending and installing inventory storage systems

Securing all the permits you'll need to build and operate your warehouse


Professional assistance can help you save time and money by keeping construction on track and avoiding potentially costly mistakes.
Warehouse Layout Experts
Tri–R Installation has been providing warehouse storage solutions for 41 years. Our services include storage rack installation, project management, permitting and more. Contact us for a free quote today.